Next >
The year 2019 marked the 50th anniversary of the founding of CTBUH, an important occasion that was be commemorated throughout the year via a series of special events and outputs, culminating with the 10th World Congress in Chicago, 20 October–2 November, on the theme "50 Forward | 50 Back." Each month we examined key moments in the Council's rich history, which tracked the progression and ascendance of both the organization and dense vertical urbanism on a global scale.
Moment #10: Building Industry Honors Council on Tall Building and Urban Habitat's 50th Anniversary Through Skyscraper Costumes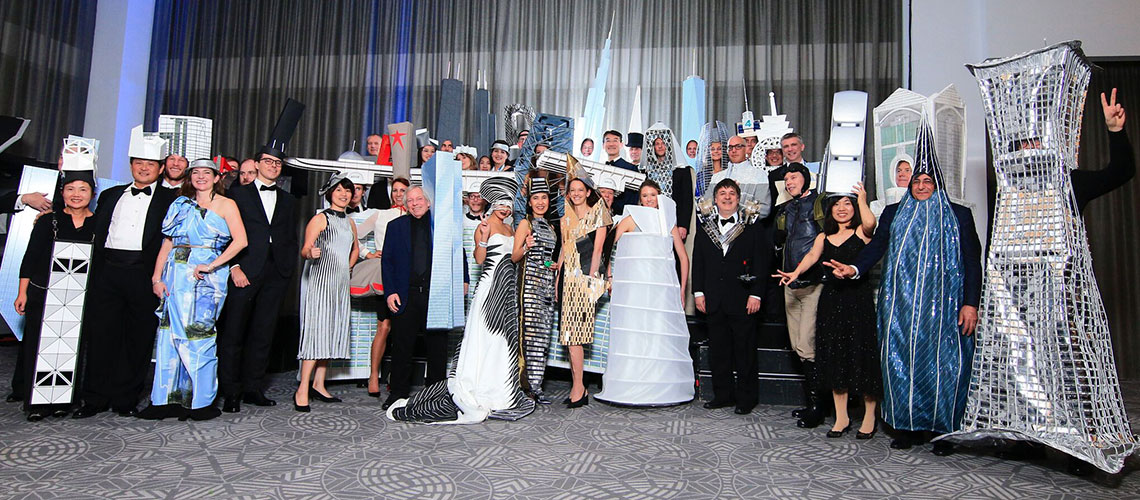 The costume-wearers at the 50th Anniversary Dinner gather together for a photo at the conclusion of the night's festivities.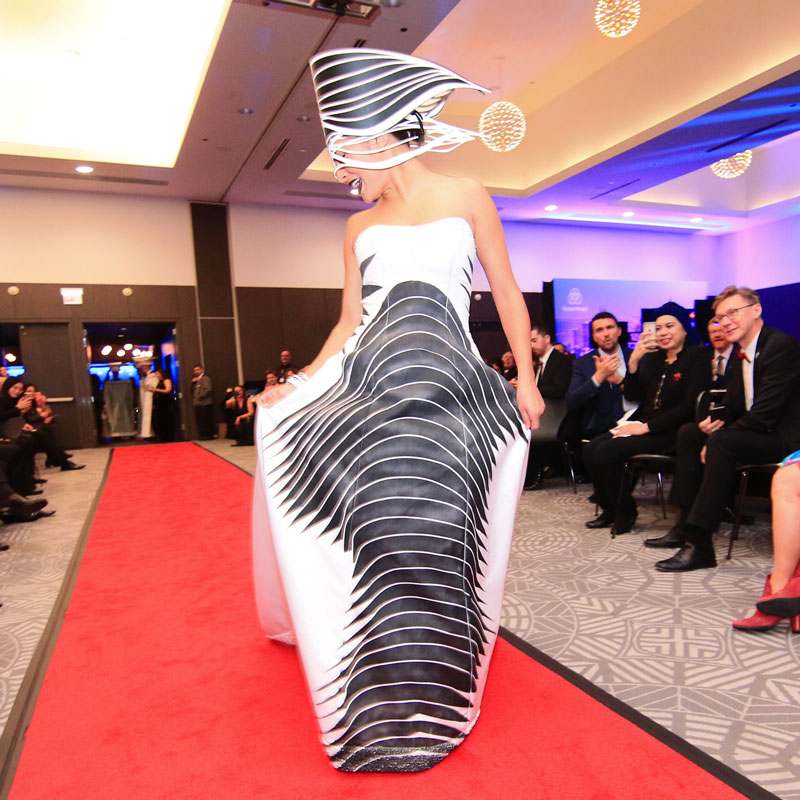 Alexia Cavazos, Design Team Member, Studio Gang, as Aqua at Lakeshore East.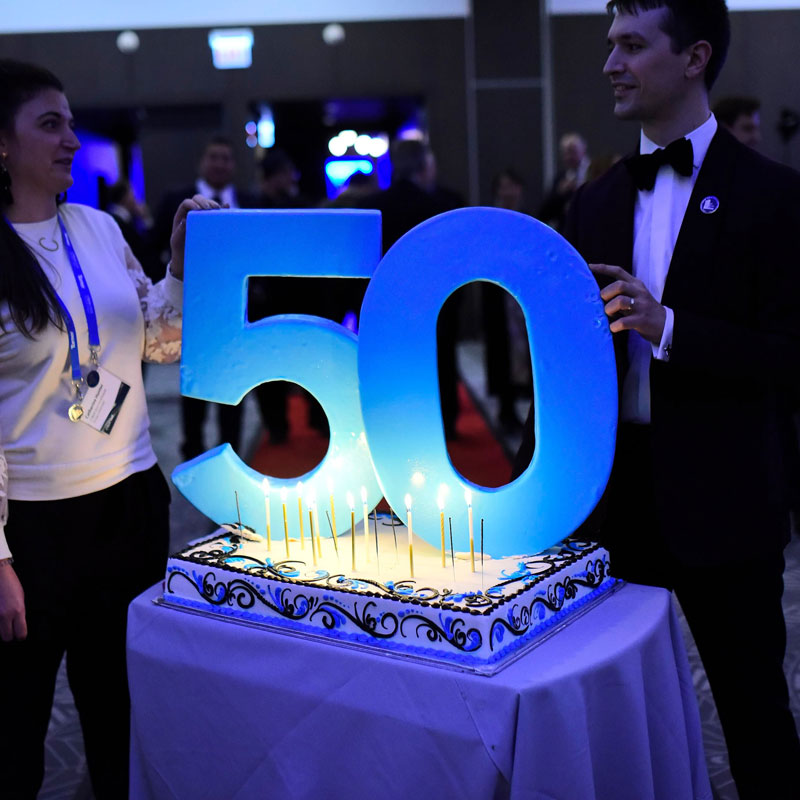 The CTBUH 50th Anniversary Cake.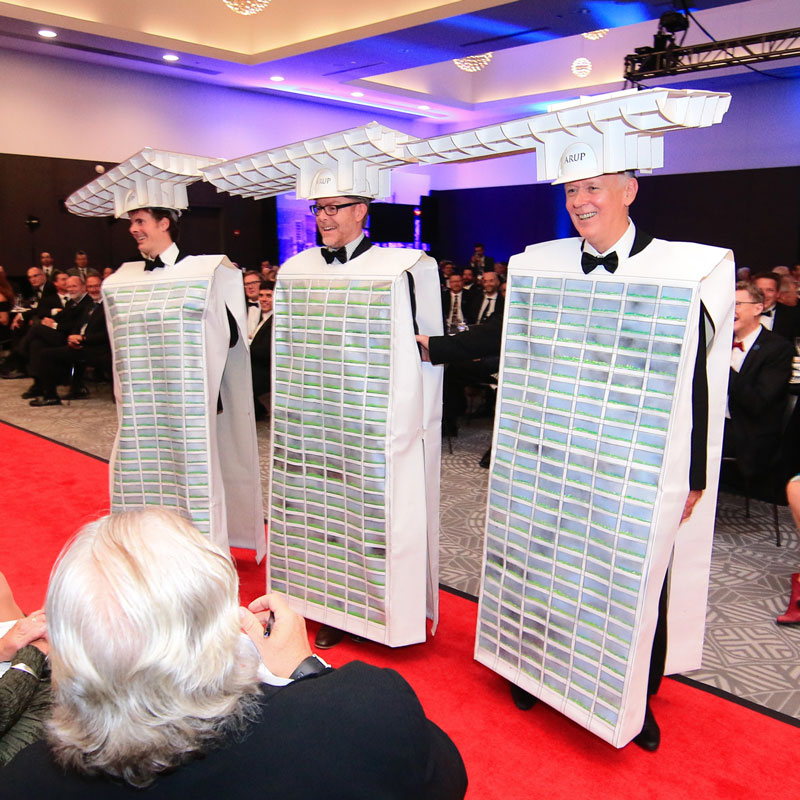 David Farnsworth, Principal in Structural Engineering, Arup; Andrew Johnson, Principal in Structural Engineering, Arup; and David Scott, Lead Director of Structural Engineering, Laing O'Rouke, as Marina Bay Sands.