Lead-Up Event #2: Trivia Night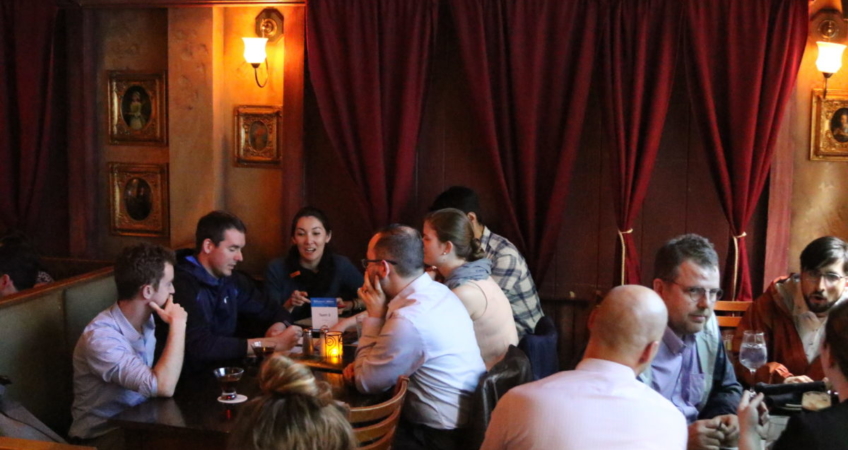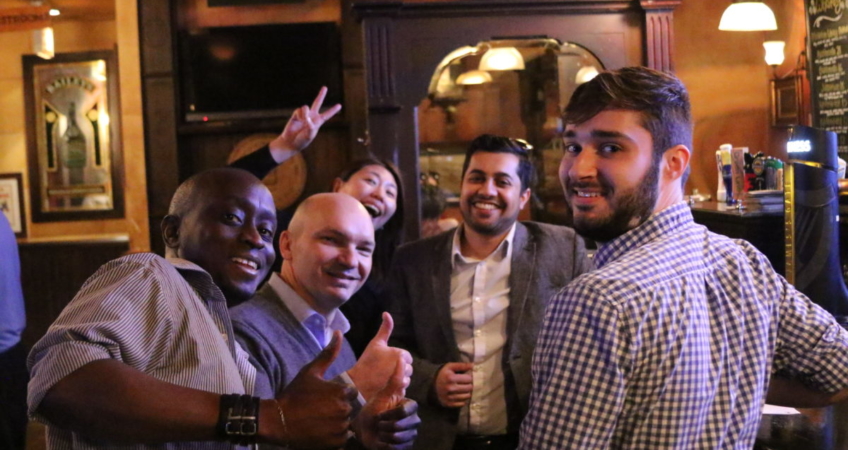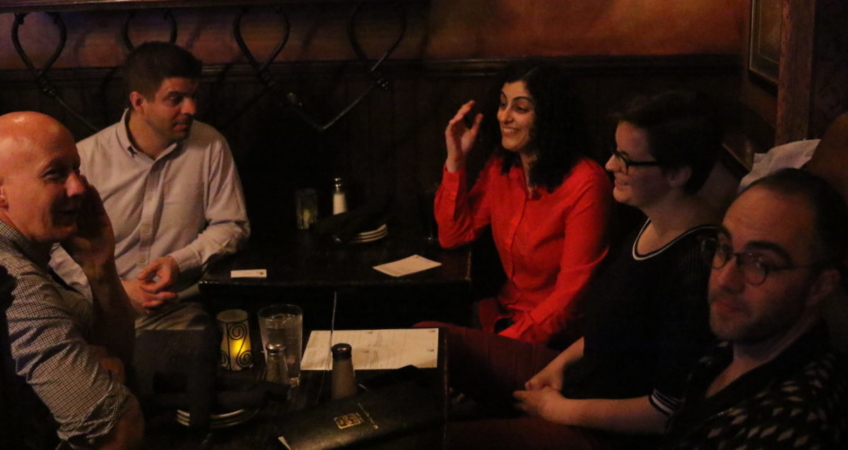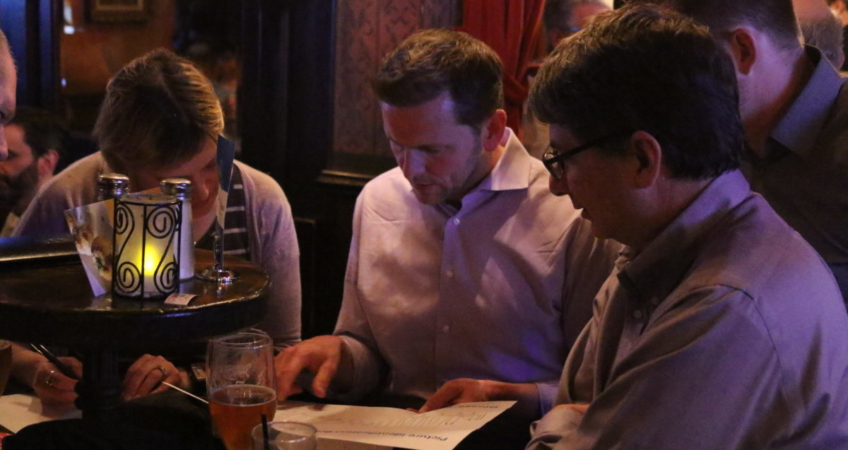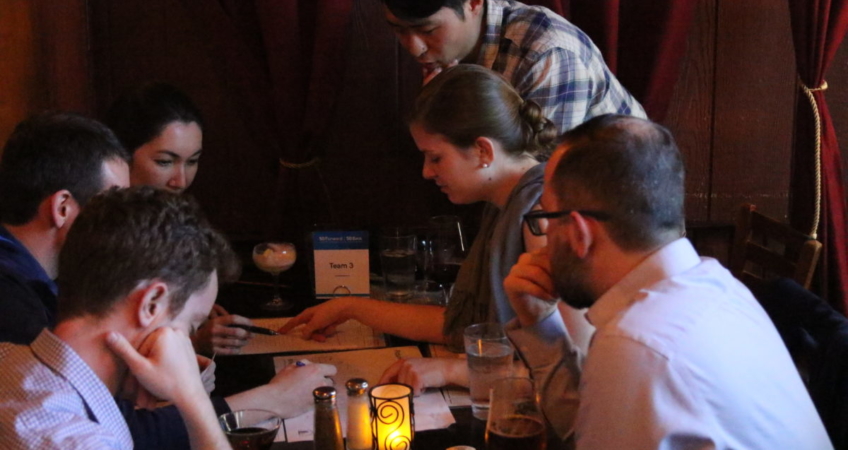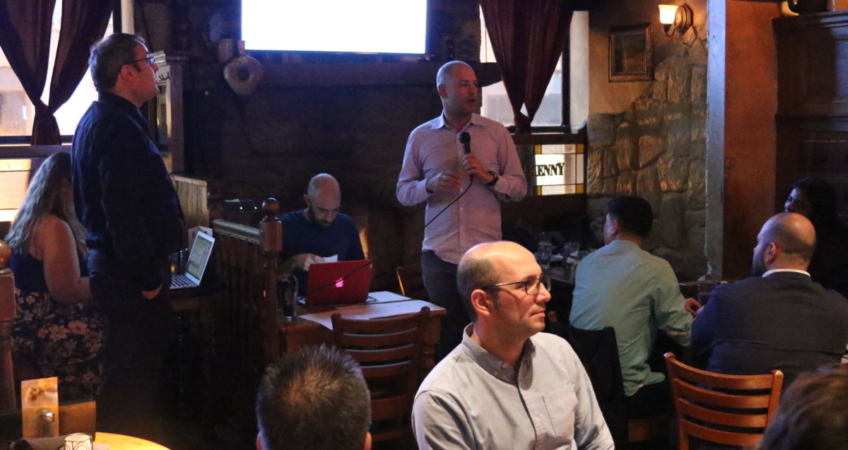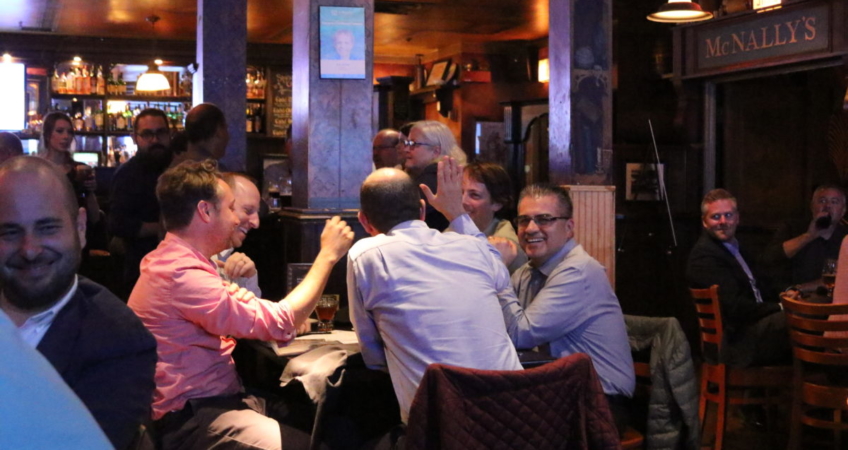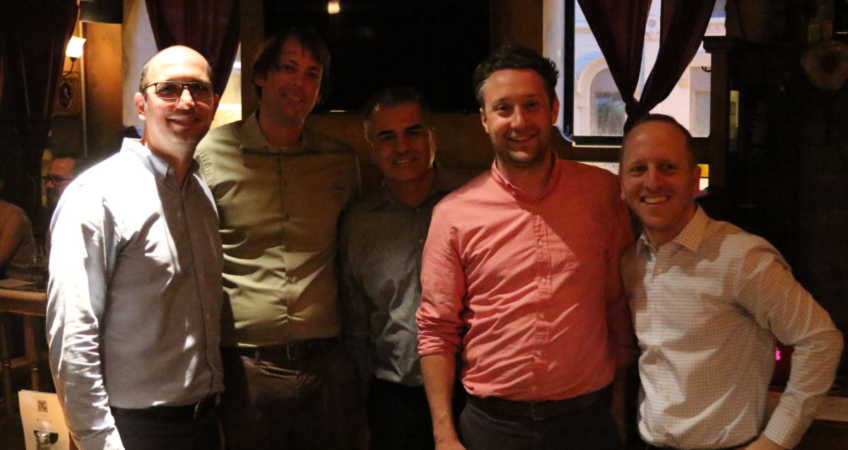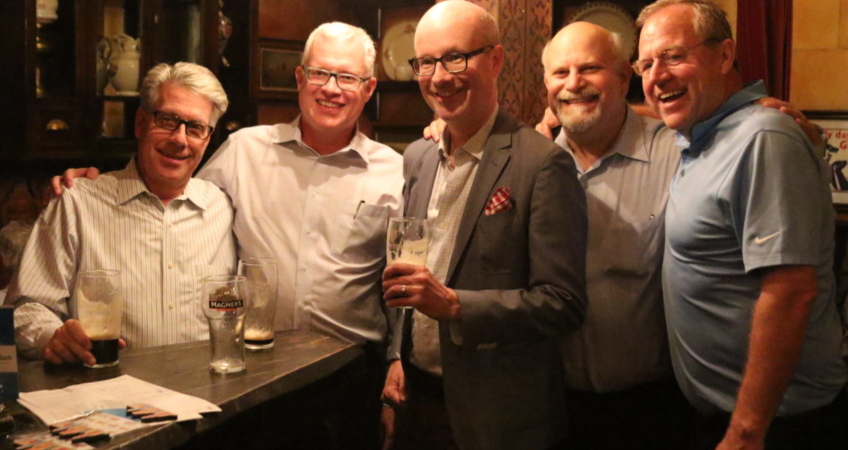 April 22, 2019CHICAGO – The second lead-up event in advance of the
CTBUH 10th World Congress: 50 Forward | 50 Back
, was the first ever CTBUH Tall Building Trivia night, which saw 15 teams compile their collective tall building knowledge to compete for a pool of great prizes. The event's theme was "History, Height and Habitat" and it was developed in partnership with the Chicago Chapter of the CTBUH. Composed primarily of CTBUH members, competitors represented a broad range of tall building-related disciplines, from architecture to engineering to materials manufacturing and consulting, bringing unique perspectives to the challenging roster of trivia questions authored by CTBUH staff.
The event took place at Fado's Irish Pub in downtown Chicago, and a full house of participants filed in before the official start time of 5:30 to enjoy happy hour food and drink specials. After the event kicked off, team members could be seen huddled in deep concentration as they tried to determine their final answers. The two-hour trivia consisted of plenty of variety with the intent of highlighting the expertise of different individuals. Topics covered included the tallest building completed by a female lead architect, the founder of CTBUH, cities with the most 150-meter-plus buildings, and a round dedicated to identifying tall buildings using just their outlines. A subsequent round called on pop culture aficionados to name famous tall buildings from movies dating back to 1983.
As the evening drew to a close, two multi-answer tiebreaker questions were unveiled, with the possibility to change ranking significantly by offering a substantial wager to make or break a team's fate. Ultimately, three teams beat out all the rest, with GEI Consultants coming in third place, Adrian Smith + Gordon Gill Architecture taking second place, and WSP achieving first. All three teams went home with prizes. The first-place winners received a CTBUH bag and Tall Buildings + Urban Habitat: Volume II, while second place winners received a CTBUH mug and a $25-dollar gift certificate to the CTBUH bookstore. The third-place winners won assorted architectural magnets and a pass to a CTBUH Chicago event taking place later this year.
WINNING TEAMS
| Name | Company |
| --- | --- |
| Patrick Ragan | WSP |
| Randy Herbstman | WSP |
| Chris Arjona | WSP |
| Reza Rahimi | WSP |
| Raul Pacheco | WSP |
| Juan Betancur | AS+GG |
| Peter Weismantle | AS+GG |
| Ben Johnson | AS+GG |
| Anthony Viola | AS+GG |
| Mario Romero | AS+GG |
| Cary Tisch | GEI Consultants |
| Bob Acker | GEI Consultants |
| Darren Diehm | GEI Consultants |
| Chris Hill | GEI Consultants |
| Arthur Weir | GEI Consultants |